Instagram, the social media platform where people like to share their pictures and tell stories about themselves, has a new and interesting feature called Pinning Comments. With this new feature, users can pin a comment to a comment thread without it being associated with any one individual.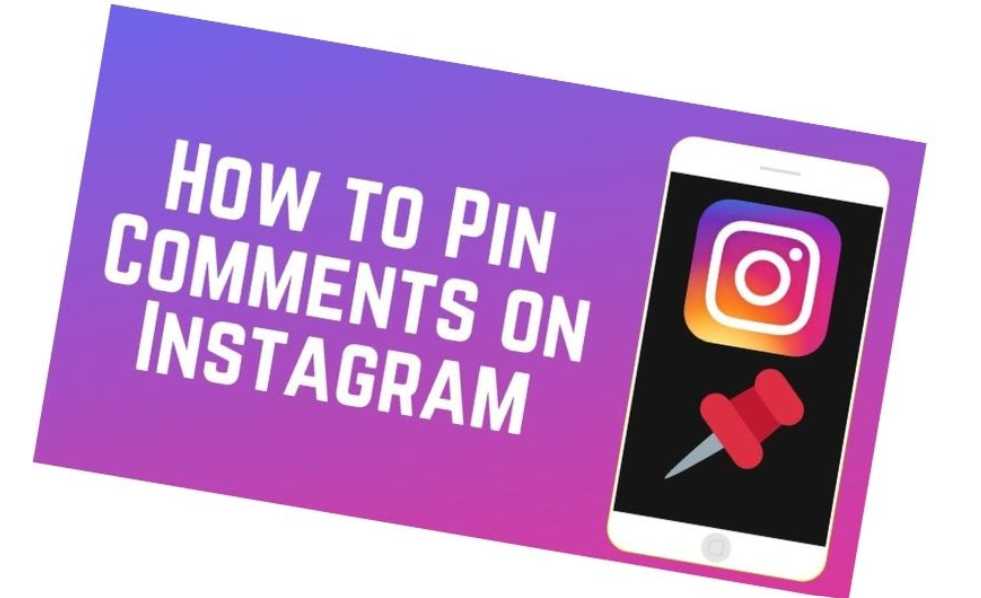 Recent research has found that Instagram is an easy and engaging app for all ages. Instagram's ability to bring people together and foster trust is just another reason why people love to use it.
If you're looking for a way to pin a comment on Instagram. Check out the article below to learn How To Pin a Comment on Instagram?
Why Pin Comment?
There are many reasons to pin a comment. Here is the top:
FAVOURITE COMMENT TO HIGHLIGHT – If your post has received many comments, your favorite comment was likely lost in the throngs of others. Pin it, and the comment will always be at the top regardless of how many comments you received.
TO HIGHLIGHT POSTS THAT WORK FOR MARKETING PURPOSES – If you have received a positive testimonial, pin it. This will allow potential buyers or clients to see your comment and decide whether or not they want to buy your product.
How do I pin a comment on an Instagram post?
If you pin a comment to an Instagram post, it will appear at the top of the comments section. It will be displayed as a hanging notice that every user will see whenever they scroll down or visit the post.
You can pin any follow-up information, announcements, or favorite comments. Visitors will be able to see what you're talking about and what you're trying to convey in your post.
Let's now see how to pin an Instagram comment to a post.
How to Pin a Comment on Instagram on Android?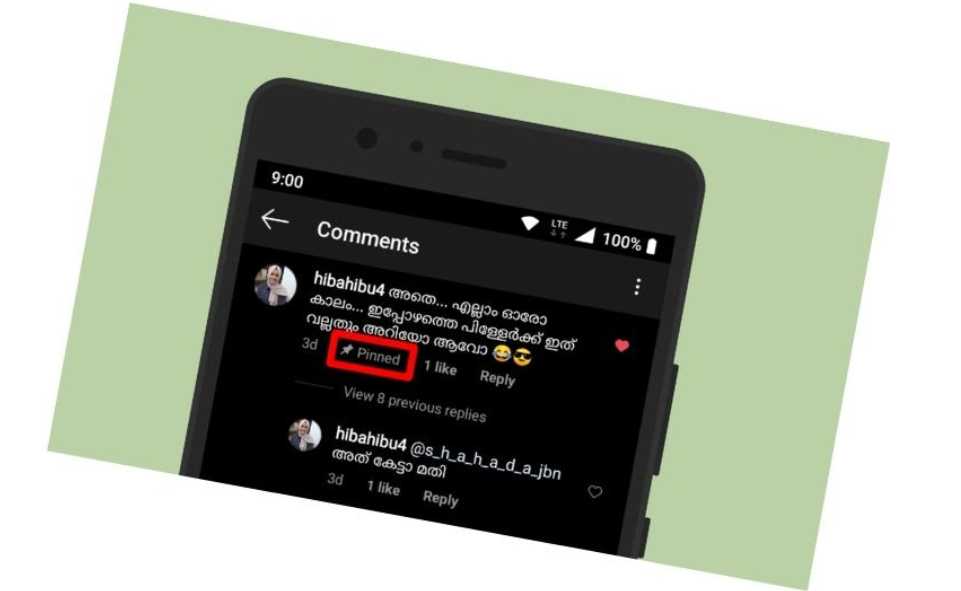 It's easy! Follow the instructions.
You can comment on your Instagram account by going to the comments section
Keep your fingers on the comment that you would like to pin
Tap the pin to the right
Instagram now displays a notification that you can pin up to three comments.
The pin mark appears at the top of your comment when you pin it.
How to Pin a Comment on Instagram on iOS?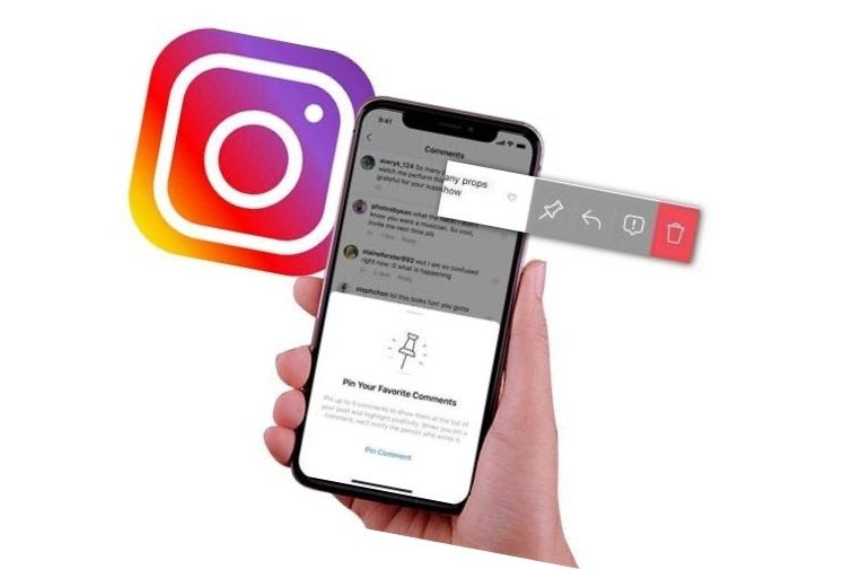 Pin an Instagram comment on iOS is quite different. Follow these steps.
In the comments section of Instagram, click here
Tap the pin
Click on the comment pin to proceed
How do you pin a comment on Instagram Live Story?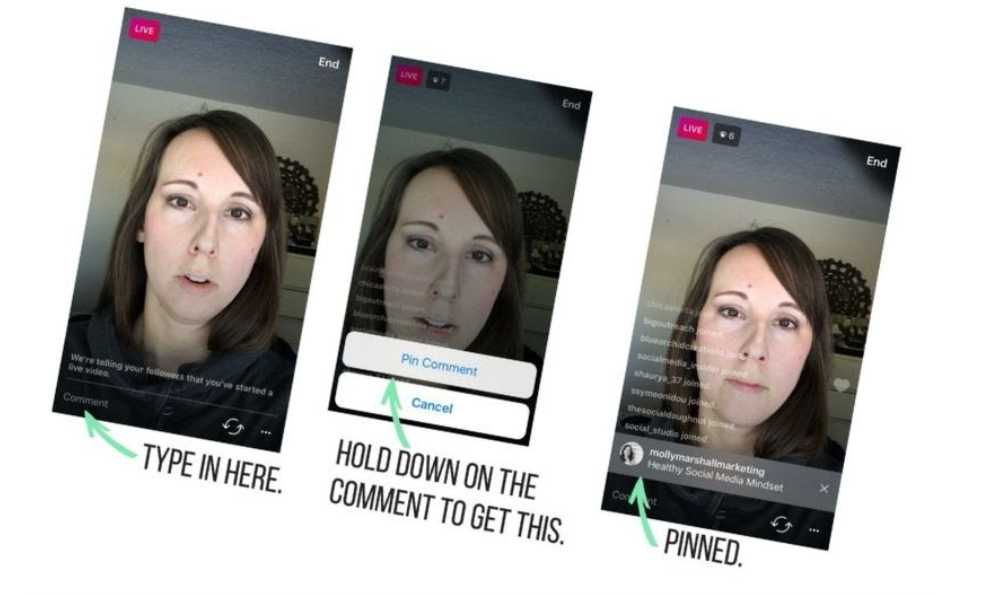 Instagram has updated its platform so that users can now pin comments to their live sessions. If you're live on Instagram and have seen something interesting or important, you can highlight it at the top of your comment section by using the pin option.
Remember that you have a limit on how many times you can pin comments in your Instagram live. Make sure you choose the correct comment to post during your live.
I have already shared the steps for pinning a comment to Instagram live on both Android and iPhone.
Open your Instagram app.
Register to access your account if you need.
Tap on Your Story in the upper left corner.
Click on the Live button.
Next, click on Comment in the bottom left corner.
Find the comment you wish to pin.
Tap on a comment to select the Pin comment option.
Anyone who joined your live session late will not miss any important information or notice that you had previously shared.
FAQs
Is it possible to pin a comment on Instagram via a desktop?
Users who use Instagram for business purposes prefer to use desktops. While you can share stories, manage your DMs and post photos from your PC, I must inform you that you cannot pin comments to Instagram via your desktop.
How to unpin a comment on an Instagram post?
If you don't like a comment you have pinned to your Instagram post, you can remove it at any time. You can then choose another more important comment and place it at the top of your comments section. You can leave as is without pining any comments.
The same steps can be used to unpin comments on Instagram posts and live videos. The following steps will be provided.
What are the benefits of pinning a comment on Instagram?
The benefits of pinning a comment on Instagram are many. First, pinning your comment shows off your creativity and expands your followers' knowledge of you as a social media user. Second, it allows your comment to stand out even more than it would if it were just sitting at the bottom of the screen or in the comments section. And third, it allows you to find your comment again after scrolling through the feed, without having to scroll through all the comments you've ever left.
Why is it so hard to pin a comment on Instagram?
Pinning a comment on Instagram is not as easy as it may seem. You may be tempted to pin your comment by clicking the camera icon located at the bottom of the screen, but this option only works when you're posting an Instagram photo.
The camera icon will only work when the photo is being taken. So if you're not using Instagram's built-in camera to take a picture, then pinning a comment on Instagram will be useless.
Another problem with pinning a comment on Instagram is that you're also limited in where you can pin the comment. You can't pin a comment to another comment or an image. You can only pin it to your comment or to your profile.
Conclusion
In conclusion, While pinning is not perfect, it seems to be the most efficient way to successfully pin a comment on Instagram. Pinning your comment will also allow your comment to stand out in the feed better than if you just used the 'reply' button.
Thanks for reading our post on how to pin a comment on Instagram. If you have any comments, questions or suggestions, feel free to leave a message below.