Instagram stories are short snippets of content that expire after 24 hours and are great for sharing memories with friends and followers. Users also have the ability to add text and drawings to their story, and it's possible to upload and insert up to 10 photos and videos into a single story.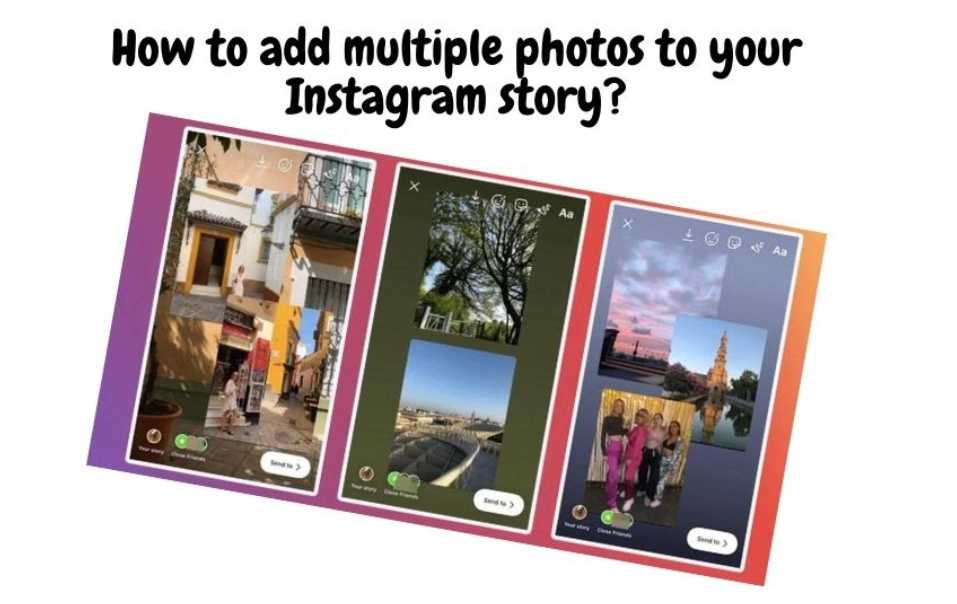 If you want to share more than one photo with your Instagram story but aren't sure how you're in luck. This article will show you the easiest way on How to add multiple photos to your Instagram story.
How To Add Multiple Photos To Instagram Story?
Step 1: Once on the Instagram New Post window, scroll to the bottom to select Story.
Step 2: Click on the image at the bottom-left corner of the app screen.
Step 3: Now you will see images from your gallery. Click on the option at the top-right. You may also see the text Select Multiple displayed at times.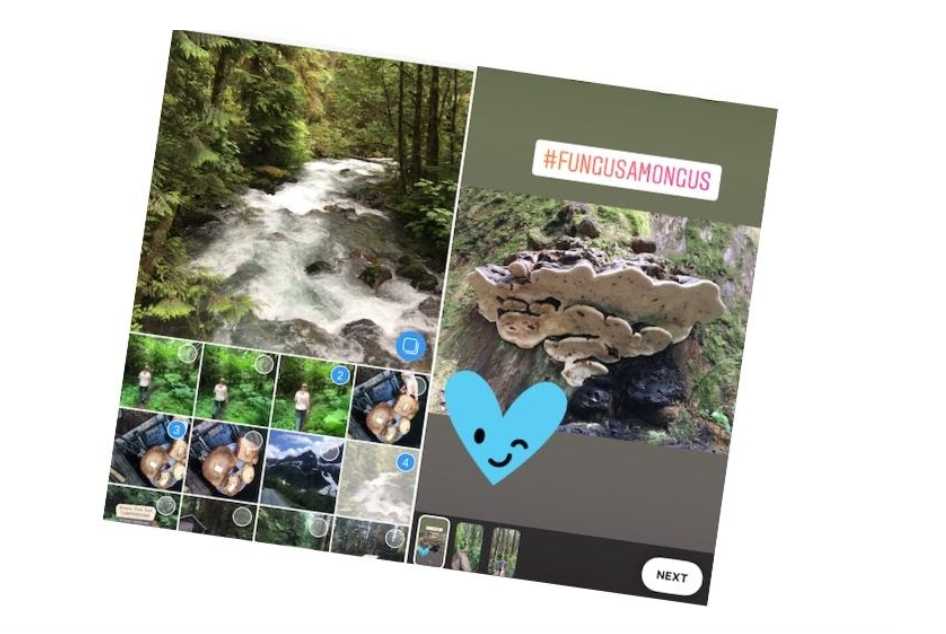 Step 4: Now, you can select as many images from your Gallery as you like. Once you're done, tap on the Next button.
Step 5: Now, you will be shown all the stickers you can add to your Story. To see all options, swipe up on the screen.
After you've added your sticker to the page, click on the Next button to move on.
Step 6: Instagram now displays a list with your followers that you can send the Story. To make your Story public, tap on Share. To publish, tap on Done.
That's it. Instagram now allows you to add multiple photos to your Story.
How do I post multiple photos to the same Story?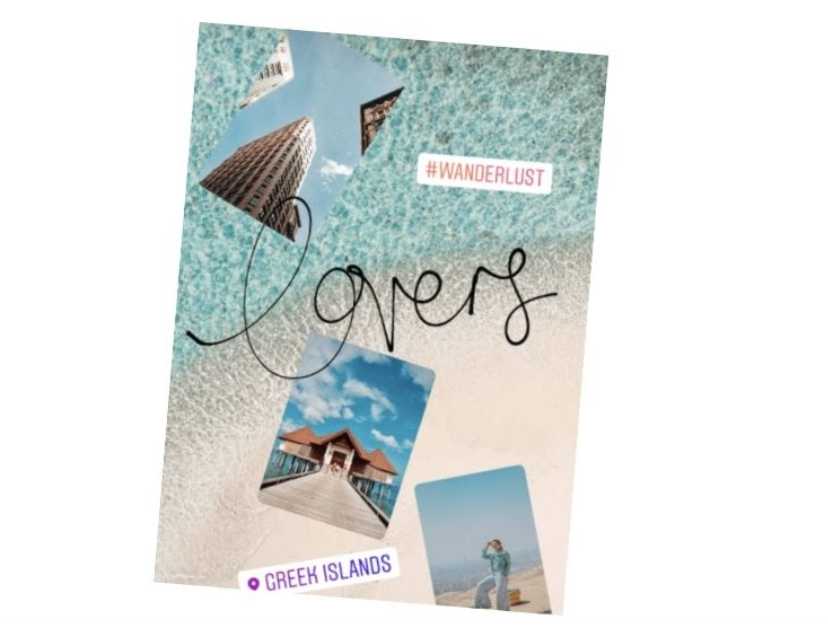 You can use the sticker feature to have all your photos appear on one Instagram Story.
To open your Stories, tap the camera icon on Instagram.
Next, tap on the photo icon to add a primary photo to your Story.
Next, tap the sticker icon at the top of the screen.
Scroll down until the photo sticker is found, then tap it.
The screen will display the second photo.
Continue this process until you have all the photos you need for your Story.
To reposition your photos, drag them around. To make the photos smaller or larger, pinch or spread two fingers across your screen.
To complete your Story, add text, music, or drawings.
Tap Your Stories to add photos to your Stories.
How to create a collage from multiple photos?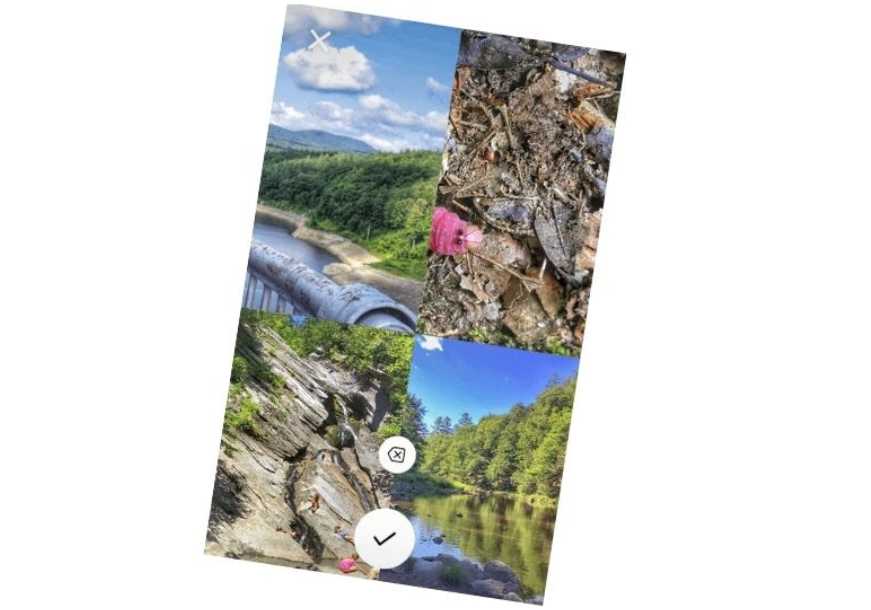 Instagram Layout: Have you ever tried it? This tool allows you to create Instagram Stories from your favorite photos. Here's how you can use it.
To open Instagram Stories, tap the camera icon at the upper left corner of your screen.
Tap the Layout icon on the left side.
Scroll down to see the various layout options available above the shutter button.
To choose the photos you want to include in your collage, tap the photo icon at the lower left.
After creating your collage, you can add text, music, or filters using the icons at the top of the screen.
Tap Your Stories to share what you have created with your followers.
Although there are many other methods to create photo collages on iPhone, the Layout works best with the Instagram app.
How to post multiple photos without cropping?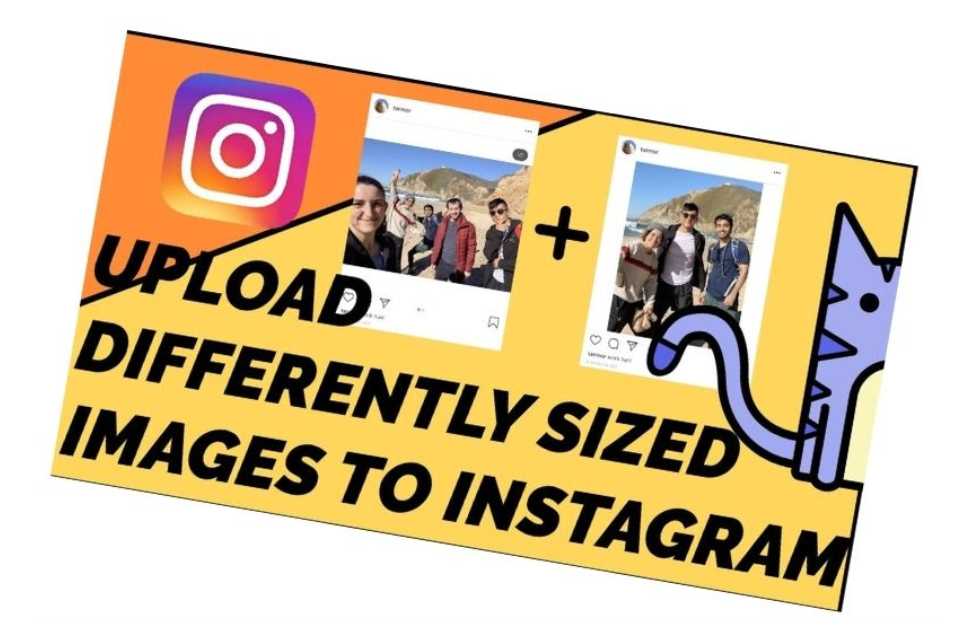 Once upon a while, multiple photos could only be added if they were in the square format Instagram is well-known for. Instagram doesn't require you to use square photos in numerous photos. All photos created with the same aspect ratio will be as the original photo you chose.
Open Instagram, and tap the + button at the bottom.
Select your first photo – vertical, horizontal, or square.
Select all of the photos you wish to post. Instagram will automatically crop images with different aspect ratios than the original photo.
Drag the cropped image around with your finger until you are satisfied with its position.
Tap Next to add filters to each photo and make edits.
Next, tap Next to add captions, hashtags, locations, etc.
Tap Share to share your post with multiple images.
Creative Instagram Story Ideas for Engaging Your Audience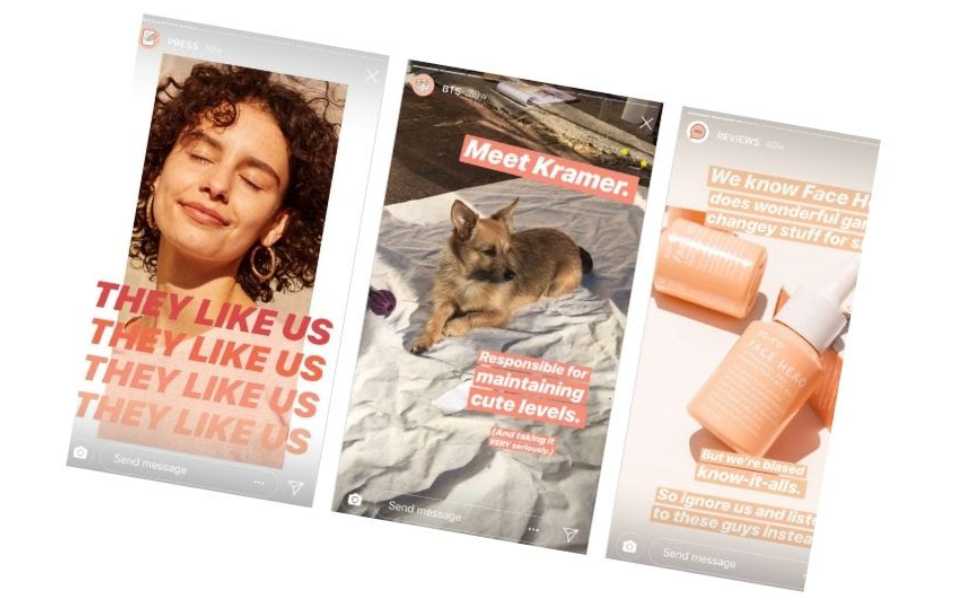 You have learned how to post multiple photos on Instagram stories. But are you sure that your followers will find them appealing? You are a blogger or business expert looking for ways to impact your followers via Instagram. These are the top ideas that will help you reach your audience on Instagram.
1. Go live
Insta live videos are a great way to have conversations and engage followers. Live videos are live and allow one to interact directly with the user's questions, comments, and other ideas.
2. Giveaways and Contests
Contests and giveaways are a great way to work with brand promoters or event organizers. It will increase engagement and excitement, which will lead to a rise in your followers' club. You can choose a price for your winner, just like the free trial of the service or a sample of the product.
3. Encourage Instagram posts
You can also share your Instagram stories and promote other Insta posts. This would encourage close collaboration between your followers.
4. Conduct a survey
What about asking your followers questions through a survey? Insta has a variety of poll stickers that you can use to ask your followers questions that will engage them. It's possible to promote your brand and have fun.
5. Promote your products
Your Insta stories can also be used to promote your brand or product. Is there a product available? It is possible to announce the product's arrival, solicit feedback and then promote it in turn. You can also include online courses and combo packs of healthy products.
6. Use IGTV
Have you heard of IGTV? Instagram's new standalone video app, Instagram TV, allows creators to create long-form videos. This is a great way to share exciting news and video content with your followers, provoking engagement.
7. Your creative talents are welcome
If you're right, show us how to make roses from Saturn ribbons and a tray made with newspaper scraps. You can also share videos and products. Post a video showing how to build a craft project or make a savory recipe.
Insta stories can be great fun and filler for fan clubs. This article will end with a guide that shows you how to add multiple photos to your Instagram story. You can find it here!
FAQs
How do you layer pictures on Instagram stories?
Instagram Stories is a feature that allows you to share photos and videos with your followers in a slideshow format. To create a layered picture, first, create a story and select the photo or video that you want to use as the base image. Tap and hold on to the image until a square is highlighted and then click and drag it to the end of the story. Select another photo or video and repeat the process until you have the desired number of images in your story.
How can I edit a photo before posting it to my Instagram story?
We all love snapping some cute pics of our friends or that new haircut, but don't want to end up with something that doesn't quite measure up to the "Instagram aesthetic." There are some easy ways to change your photos before you post them, like adjusting saturation levels, removing the background, and adding some filters.
How can I merge two photos together?
One way to merge two photos together is to open the first photo, then the second photo. With both photos open, select the Pencil Tool from the Tools menu. Select the Pencil Tool's brush size, color, and opacity to your preference, then drag the tool across the intersection of the two photos. The selected area will be blended together seamlessly.
How can I add a filter to my photo?
If you want to add a filter to your photo, follow these steps:
Click on the Filters icon at the top of the screen (if you can't see it in the video, click here ) Navigate to the type of filter you want to add.
For example, if you wanted to add a vignette, type Vignette into the search bar and click the search button at the top of the screen.
How do you add another story on Instagram?
When you find a photo on Instagram, swipe left on it to bring up the additional option to either "Post Photo" or "Add to Your Story". You can also access your story by swiping up from the home screen of the app. If you're posting a photo to your story, you can switch between filter options in the upper right-hand corner of the screen.
Can I post a GIF to my Instagram story?
Instagram allows you to post a GIF to your Instagram story, but it's not always the best idea. First of all, if your GIF is just for fun, then go ahead. However, if you're using it as part of your marketing strategy, the quality will suffer. This is because, when you take a screenshot of your story, the quality will be degraded.
If you're worried about the quality of your GIF, you can use our Screenshot Grabber extension on Chrome and Firefox to get a good quality screenshot without having to compromise on your time.
What is the maximum number of photos that I can upload to my Instagram story?
You can upload as many photos as you want for your Instagram story. You can use different filters or effects, such as high contrast and black and white.
If you want to upload more than 12 photos, then it's not possible because Instagram has limits on the maximum number of photos you can upload to your story.
Conclusion
In conclusion, adding multiple photos to the Instagram stories can increase engagement on your post. It will help you attract more views and likes, as Instagram is encouraging people to use more photos to increase engagement.
In this tutorial, we have seen how to add multiple photos to the Instagram story and the process is pretty simple. I hope you have enjoyed reading this article.