Instagram Stories has become an integral part of our daily lives. They are a quick and easy way to share what's on your mind with friends and followers. So now you have a great photo or video to share with your followers, but you want to get them to click on the link in the Instagram story. There are so many ways to get people to interact with links in their news feed. Well, we're here to help!

How to make an Instagram story?
Before you start adding links to your InstaStory, you should know how to make it. These steps are simple but have been updated recently. Here's the breakdown:
Tap the camera icon at the top of your screen or swipe right from any place in your Instagram feed. You can either create a new photo or reuse any image you have made in the last 24 hours.
To take a picture, tap the white circle icon at the bottom of the screen. Or tap and hold to record the video.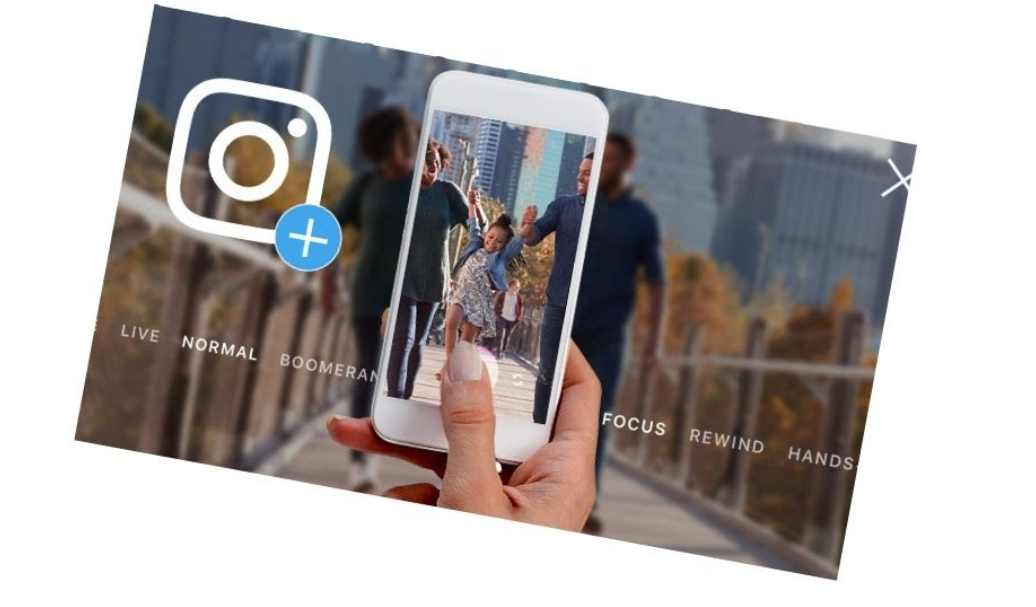 Next, you have the option to draw, add text, or attach a sticker to your photo or video. Tap Undo to delete a drawing effect, or Done for saving it. Drag and drop text or stickers onto the trash can icon located at the bottom of the screen.
You're almost done! Tap Cancel to delete your photo or video or tap Save to save it to your phone. Once you are done, tap the plus sign and share your story.
You can add multiple photos and videos to your story to make it look like a slideshow. Repeat the steps above in rapid succession. Each image you add within a 24-hour time frame using the Stories functions will be part of your current story.
Are you regretting adding something to today's story? Tap the three dots in the bottom-right corner of the video or photo, then hit Delete and confirm.
You can also add the InstaStory components to your profile grid if you want everyone to access them permanently. Open your Story and tap the three dots in the bottom right corner of the photo/video. Then, tap Share as Post. You can now share it on your feed!
Who can add links for Instagram Stories?
Instagram offers a swipe-up link option that allows you to add links to your Instagram Stories. It will enable you to tap the arrow at the bottom of your screen or swipe up on your story to add the link. This feature has a catch: You must verify your account or be a business/creator account with more than 10,000 followers to add a link.
According to The Verge, Instagram is testing a link stick that functions just like a swipe-up link. You tap instead of swipe. People will be able to respond to stories with a link sticker. This is in contrast to stories that contain a swipe-up URL.
The link sticker test is currently limited. However, if it is successful, the goal is to make it available to more users. According to reports, there is no plan to add the link sticker to Instagram or any other app area.
How do I add a link to an Instagram Story?
Create Your Instagram Story
You can snap a photo or video right within Instagram Stories. Or swipe up on the Story screen and import any image you took within the last 24hrs.
Add the link URL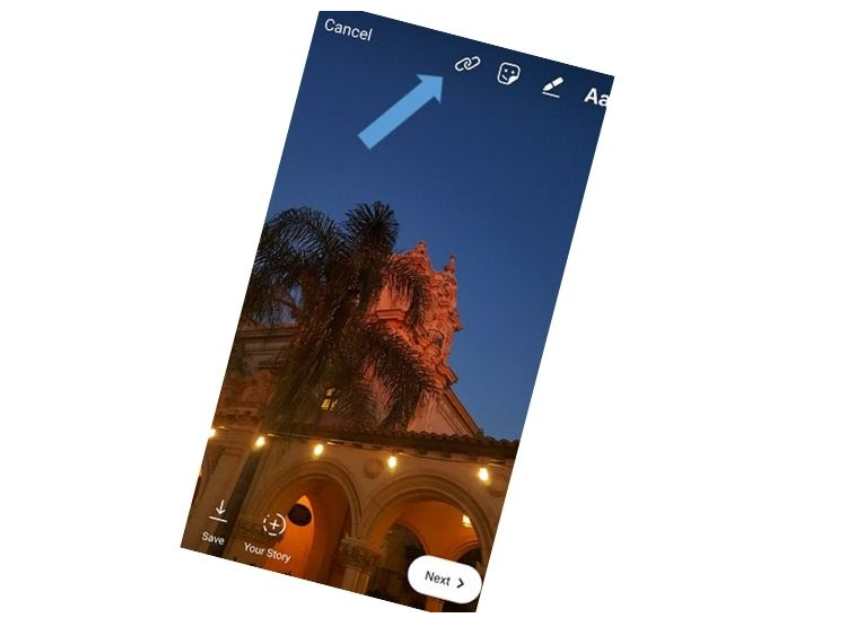 Click on the link icon to add your link at the top and bottom of your story.
You will see a new window that allows you to enter the link destination of choice. To save the link, type the URL address in and tap the green checkmark (on Android) or the Done button (on iOS).
Instagram Story analytics does not track URL clicks. To measure traffic and conversions, you will need a separate link. To create a shorter URL that you can track metrics, I recommend using a link shortener like Bit.ly or rebrand.ly
After linking a URL to your story successfully, the chain icon will be highlighted to indicate that your story has a hyperlink.
Continue editing your story
You can add any additional content, including text, stickers, and filters, to your story. Then, upload it to your profile like any other story.
To direct viewers to the link, I recommend including a call-to-action (CTA) in your story text. Common CTAs are Swipe up for more and Tap See More to visit our website.
FAQs
What's a link?
A link is just a text string that contains a destination website, domain name, or address. For example, you can put a link in your Instagram post by typing "@" followed by a destination URL.
Why can't I add links to Instagram stories?
You can't add links to Instagram stories because Instagram doesn't allow you to. If you try to, your content will be blocked and removed from your story.
How do I add a clickable link to Instagram?
There are a few different ways you can add a clickable link to Instagram. One of the easiest is to use a URL shortener service, such as Bitly or Ow.ly. You can also use a link within an Instagram post by adding an underscore at the end of the URL and typing link.
What are the Instagram swipe-up requirements?
The requirements for a swipe-up are that the link to the profile has to be in the photo caption and the link has to be to an external site. The caption can also mention the other person's account, but it can't contain a link to their account.
You can swipe up a post that mentions an Instagram account, as long as the username is not included in the caption.
A swipe-up link can be to any type of website; however, it needs to be on the same domain as the profile photo. To identify a link as an Instagram post, look for either a text caption or a number in the lower right-hand corner of the screen next to the URL of the profile.
Why can't I add a swipe-up link?
You might be looking for the option to add a swipe-up link. To do this, you would go to the "Web" section of the Add Link page, then click the "Custom Link" button. From there, you can select the type of link that you want (such as social media).
Conclusion
In this tutorial, we taught you how to add a link to an Instagram story. we hope that you got the information that you need. Thanks for visiting the site and we hope that we could help you. Please do not forget to like and share this article with your friends and family and others who may need it.